Welcome!
Hello and welcome to my website! Take a look around and listen to some music. I appreciate your interest - PT
New Live Video Added
New video of me playing live with Highline. CLICK HERE!
Audio Chocolate CD + Free Digital Download and Bonus CD - click here!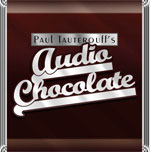 New 2012 Live Dates Added
The calendar has been updated with new live show dates for 2012.
Endorsements Page Added to Site!
Added an Endorsements Page to the site. I am proud to be endorsing Morley Pedals, Guitar Pro 6 and Pedaltrain pedal boards!
New Live Radio Interview Posted!!
I recently did a live on air interview with DJ Kephas at IMW. Listen to it Here
New Jamming Video Added!!!
New video up of me jamming the blues with John Magee CLICK HERE!
Attention: Guitar Teachers - Looking for an easy way to create great-looking handouts for your students? Check out The Guitar Teacher's Toolkit!